It's 10 years since David Cameron visited the arctic
What's changed?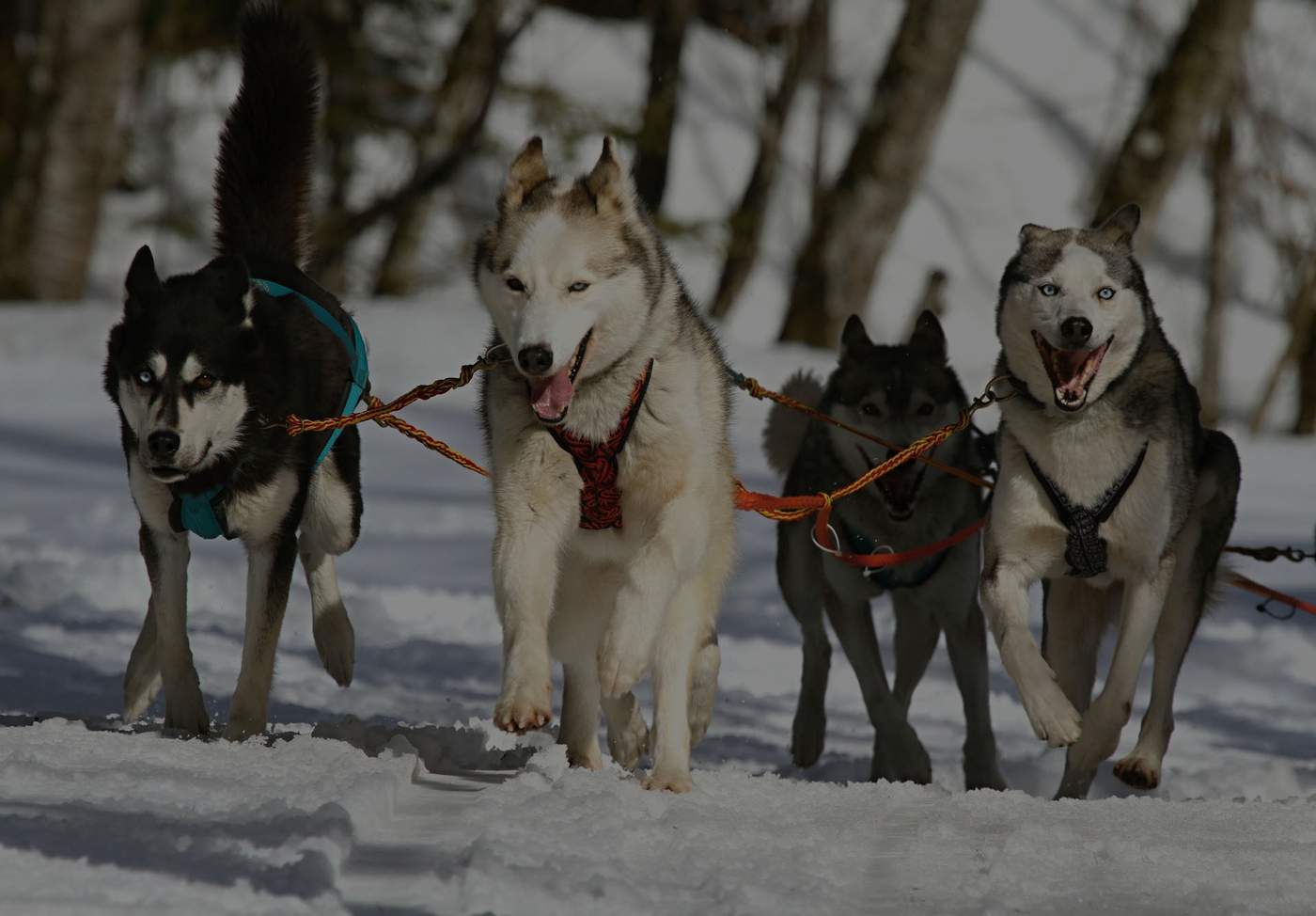 In 2006 David Cameron visited the Arctic. His mission: to raise awareness of the impacts of climate change, and show that his party was prepared to take action.
10 years on, there's been some progress – the UK was part of a strong climate agreement in Paris last year – but we're still waiting for the 'cleaner, greener' environment Cameron promised.
Here are 10 things that have happened in the Arctic since David Cameron's visit on 20th April 2006.
1. BIGGEST WALRUS HAUL OUT
Around 35,000 walruses came ashore on the Alaskan coast in September 2014. It was the largest 'haul out' ever recorded.
Researchers say that loss of ice driven by climate change is forcing walruses onto more dangerous onshore resting places.
2. DECLINE IN BEAUFORT SEA POLAR BEARS
The Southern Beaufort Sea polar bear population in northeast Alaska and Canada plummeted by 40% between 2001 and 2010. The drastic decline was linked to loss of sea ice.
3. RECORD THAWING OF GREENLAND'S ICE SHEET
In 2012, for the first time in 30 years of satellite monitoring, nearly all of Greenland's ice sheet experienced thawing.
NASA reported that 97% of the entire ice sheet, even at its 3.5km-thick centre, experienced some surface melting. This event was so extreme that researchers initially thought there'd been a data error.
4. ONE DAY LESS OF ICE EVERY YEAR
In parts of the southern Arctic, the ice-free season has become longer by about one day every year over the past 30 years. This means that polar bears are being forced to stay on land for longer, unable to hunt seals.
5. FIRST OFFSHORE OIL EXTRACTED
In 2014, the first commercial development of offshore oil was pumped from Russian Arctic waters.
6. LARGEST GLACIER CALVING CAUGHT ON CAMERA
In 2010, an ice island the size of Birmingham broke off from Greenland's Petermann Glacier.
Two years earlier the largest iceberg calving ever filmed was caught on camera – 7.4 cubic km of ice crashed off the Jakobshaven glacier in the Ilulisat Icefjord, Greenland. It's quite a sight...
7. HIGHEST AVERAGE AIR TEMPERATURE
In 2015, northern weather stations reported that the annual average air temperature over land was 1.3°C above average – the highest since modern records began in 1900.
8. LOWEST MAXIMUM SEA ICE
9. LOWEST MINIMUM SEA ICE
In 2012 the Arctic sea ice September minimum extent hit a new record low of 3.41 million square kilometres, 44% below the 1981-2010 average and 18% below the previous record in 2007.
10. DECLINE IN CARIBOU HERDS
The Bathurst herd in Canada's Northwest Territories has declined from around 460,000 in 1986 to fewer than 22,000.
A lot has changed in 10 years, and not for the better.
Here's the challenge we'd like to put to David Cameron, and you can help. Send your tweet.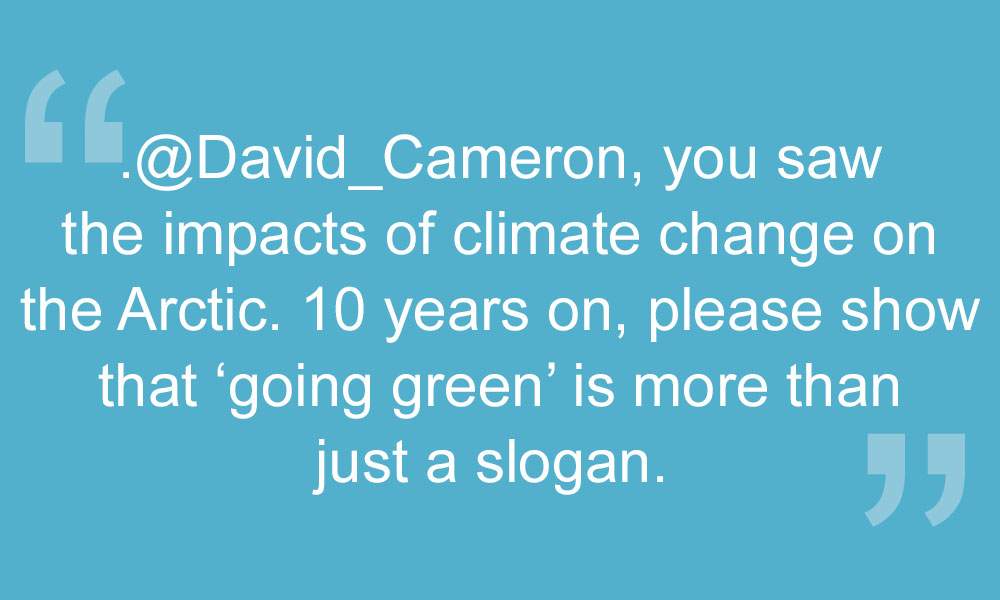 Images not credited above:
Huskies © violetta / Pixabay / CC0 / image darkened
Walruses © Kevin Schafer / WWF
Polar bears © naturepl.com Steven Kazlowski WWF
Glacier © Steve Morello / WWF
Caribou © Gary & Joanie McGuffin / WWF-Canada
Ice © Staffan Widstrand / WWF