Engaging people
INSPIRING
YOUNG MINDS
© TRISTAN FEWINGS / WWF-UK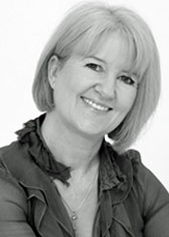 "I particularly love hearing the children say it's the best day-trip they've ever been on!"
Alison Peacham,
schools and youth visits manager
During the two years since we've moved to our new headquarters – the Living Planet Centre – the facilities that this brilliant building offers have enabled us to completely transform the way we engage people with WWF's work.
For me, chief among the audiences we aim to inspire is young people. We want the next generation to develop the greatest possible passion for the planet, and be real champions of the environment.
So it's felt like a huge privilege for me to be able to focus on making the most exciting use of our wonderful education facilities – the WWF Experience and our state-of-the-art Learning Zone. They've provided the perfect setting for a rich programme of lively workshops as well as drop-in family visits. We've already welcomed nearly 10,000 children to the workshops alone, which have proved a huge success.
I've really enjoyed having the chance to develop some really exciting, hands-on workshops for schools, as well as sessions for youth groups linked to our Green Ambassador for Youth scheme. All of them help young people to explore the natural world, develop their understanding of environmental issues and consider what they can do to protect our precious planet.
The workshops are designed to surprise and motivate the participants. We try to make them feel really positive as they discover how they can get involved and change the world for the better. We also want them to develop skills while they're having fun.
For example, in our 'Polar bears and penguins' workshop we provide pupils with iPads and fun props so they can produce their own news reports from the frozen poles on the dangers facing these animals and their habitats.
And unsurprisingly, our delicious 'Tropical chocolate' session is a real hit: the children learn about products that grow in the rainforest, about fair trade, and about the chocolate-making process – from bean to bar. And they get to make their own scrumptious chocolate truffles.
There's always a real buzz of excitement and creativity. And I particularly love hearing the children say that they want to work for WWF, or that it's been the best day-trip they've ever been on!
Teachers also note how well we inspire creativity, team work, problem solving and more. The workshops support elements of the key stage 1 and 2 curriculum, such as design and technology, geography and science.
We're developing more ideas all the time. I'm especially excited that we're developing an outdoor space, too. That will provide a way for children to really connect with nature.