Engaging people
ROARING
INTO ACTION
© TRISTAN FEWINGS / WWF-UK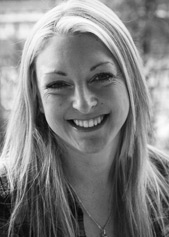 "Be wild for a day; love wildlife for ever – that's my Wear it Wild motto!"
Charlotte Bagg,
events manager
I really hope you were among the many thousands of all ages who enjoyed showing your wild side in the summer, by taking part in our fabulous new mass participation fundraising event – Wear it Wild.
If you did, you'll know it was a fun way to get involved in highlighting a serious message: the whole idea was inspired by the truly shocking numbers in our Living Planet Report – it shows that since 1970, populations of the world's wildlife have fallen by 52%.
When I heard that, I knew we had to do something really far-reaching to make as many people as possible aware of the problems facing the planet and its amazing wildlife. It was a true privilege helping to organise the event, not least because I got to experience the buzz of it all as it happened – seeing what everyone got up to on the day, and the wonderfully creative wild moments you shared at #WearItWild that sent our social presence off the scale!
So many schools, businesses and individuals took part – joining together to create a colourful community in wild onesies, leopard leotards and ferocious-looking face paint. It all made for a pretty surreal safari!
It was such a success that we're doing it again this year – on Friday 27 May. I can't wait to see more of that same spirit as you all go as wild as you dare. Our beautiful planet and its wildlife need as much support as we can give them, so please join us.
Sign up now and Wear it Wild on 27 May!