Welcome to our review of all things WWF-UK in 2015. This overview celebrates some of our many successes during the past 12 months.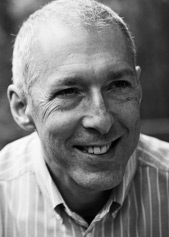 "It's hugely encouraging to see game-changing steps towards our positive vision"
David Nussbaum,
chief executive
It's a real privilege to offer my heartfelt thanks to everyone who's given us their generous support during the year. You provide the essential lifeblood of WWF – whether you contribute to our funding, back our campaigns or join our events.
I'm happy to report that we're making encouraging progress against the big challenges we've set ourselves in our strategy. These range from improving the prospects for our planet's most threatened species and habitats, to tackling the drivers of those threats – including climate change and the over-consumption of the world's precious natural resources.
It's so important that we do. Our Living Planet Report confirms that the many pressures humans place on the planet are jeopardising the natural world's ability to thrive. A comprehensive study this year has suggested that continuing to generate greenhouse gas emissions at the current rate would lead to the extinction of one in six species.
Such a forecast underlines the urgent need for change. So it was inspiring to see hundreds of thousands of people joining marches across the planet calling for world leaders to agree strong action to tackle climate change. And it was uplifting to play a part in the talks in Paris as nearly 200 nations came together to agree a way forward. Read our chief climate adviser Stephen Cornelius's account of his experience.
I was also thrilled when the world agreed truly ambitious goals that will guide all 193 UN member countries to eradicate extreme poverty, develop a fair and sustainable global economy and stop degrading our planet's natural resources. We at WWF helped to shape these 'sustainable development goals'.
And I am heartened by the enthusiastic response we've had from many businesses (as well as more than 100,000 people) to our campaign to save forests by keeping products made with illegally harvested timber out of the EU. Strong backing from business strengthens our voice and our influence to transform things for the better.
We rely on the passion and dedication of individuals, too. From our energetic fundraising supporters to the rangers who put themselves on the front line in the fight against poachers.
It's vital that we spread the word about our work, too. You can read in this review how our wonderful Living Planet Centre is enabling us to engage many thousands of young people with our work. And I encourage you to read (and watch) how JacksGap have helped us reach hundreds of thousands more online.
We know the world has the solutions that can build a future where people and nature thrive together. It's hugely encouraging when we see our expertise, our influence and our determination result in truly game-changing steps towards that positive vision.
It's also both humbling and inspiring to know we have such enthusiastic support in our fight for our brilliant planet.