Global Impact
Saving our
shared heritage
© SHUTTERSTOCK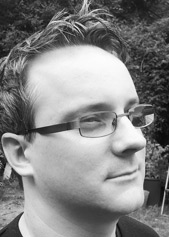 Chris Gee,
head of campaigns
Natural World Heritage sites are some of the most stunning places on Earth – and we're determined to keep them that way.
World Heritage sites are incredibly special. They're places that have been listed by UNESCO as being of 'outstanding universal value', and 192 countries are committed to protecting them. More than 11 million people rely on natural World Heritage sites for their livelihoods, and they're crucial to the survival of countless species.
But our research shows that of 229 World Heritage sites listed for their natural values, half are under threat from industrial activities – such as oil and gas extraction, mining, dams, roads, or industrial-scale fishing, logging and poaching.

Hot on the heels of our success calling on UK oil company Soco not to explore for oil in another World Heritage site, Virunga National Park, we decided to launch a new campaign in 2016 to save our shared heritage before it's too late. We chose three sites that illustrate some of the key challenges – Doñana National Park in Spain, probably the most important wetland in Europe; Belize's barrier reef, which is the second-largest in the world; and Selous Game Reserve in Tanzania, a vast sanctuary for elephants, rhinos and other iconic species.
We've already achieved some great results – thanks to the incredible support of a fast-growing community of people in the UK and overseas who are really getting behind the campaign.
For instance, more than 1,800 people sent us beautiful origami birds to show their support for Doñana. They were designed to represent the million migratory birds that rely on the national park's remarkable wetlands. We displayed the origami creations outside the Spanish parliament, where ministers and the media couldn't fail to notice them. And this helped us achieve the desired effect – in December, Spain's government announced it would stop a hugely destructive plan to dredge the river in Doñana.
Witnessing the thousands of striking origami creations arriving from all over the world was a humbling moment for me. Such creativity demonstrated the passion there is to support of our work to protect nature's marvels.
Another particular highlight for me was accompanying the head of the Belize Tourism Industry Association (who is now an MP in Belize) on a helicopter flight over the Blue Hole – one of the wonders of the Belize Barrier Reef System. Tourism and fishing around the reef are crucial to the economy in Belize, so we knew that plans to open the area up to oil exploration were madness – an oil spill would be a disaster. But in November the Belize government allowed seismic exploration for oil within one kilometre of the fragile reef.
The helicopter flight was part of our urgent efforts to raise awareness of the need to protect the barrier reef. Within three days of WWF mobilising supporters around the world, the government had changed its mind. Remarkably, by the end of the year around 250,000 people, including many from the UK, had emailed Belize's prime minister calling on him to protect the reef.
In the coming year, we'll be harnessing this momentum to secure permanent protection for Doñana and Belize, while stepping up our efforts to combat elephant poaching and oil and gas development in Selous. At the same time, we're working with governments, businesses and investors to address the underlying threats to our shared natural heritage. We're determined to conserve these global treasures for future generations to enjoy.