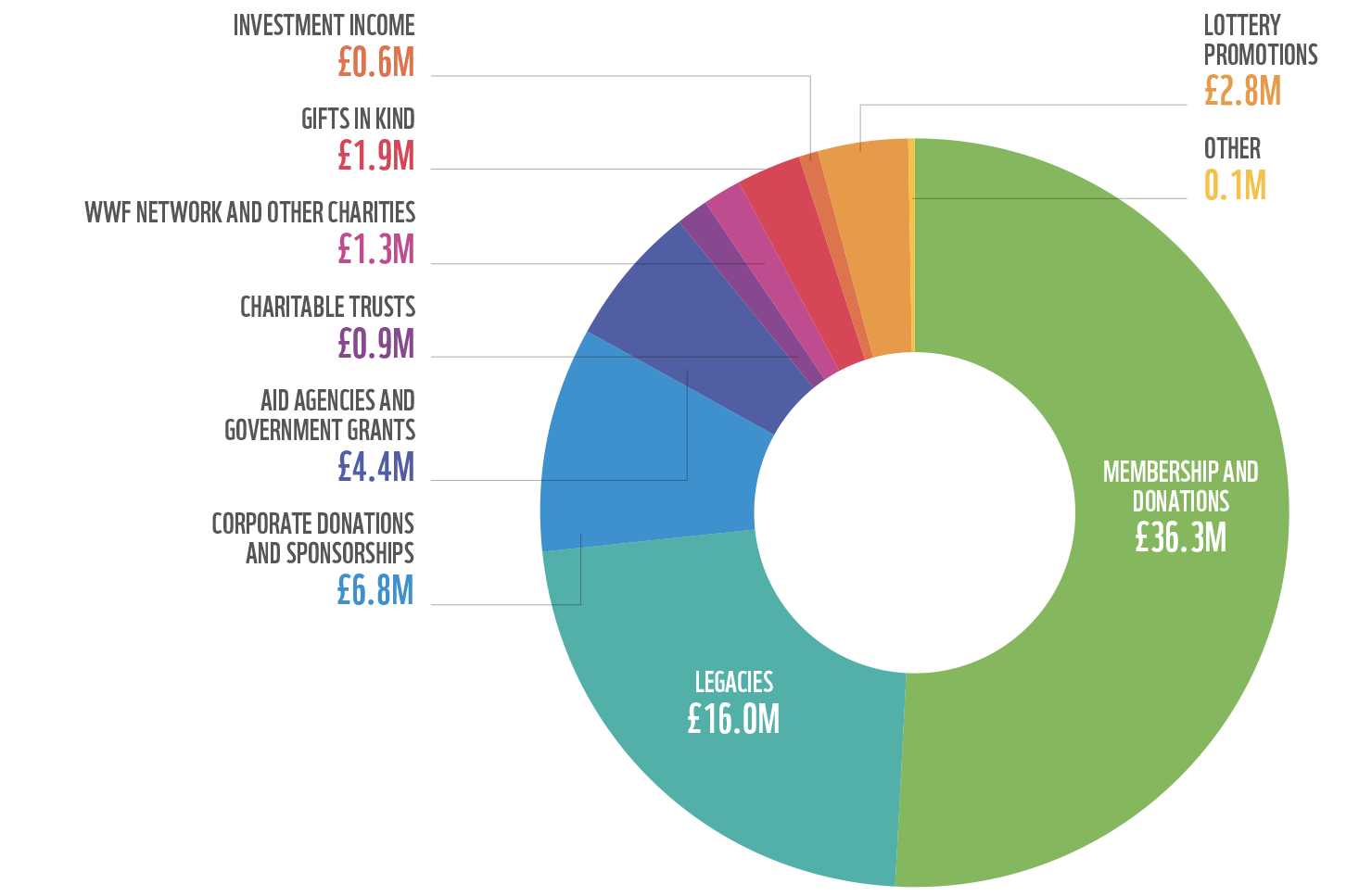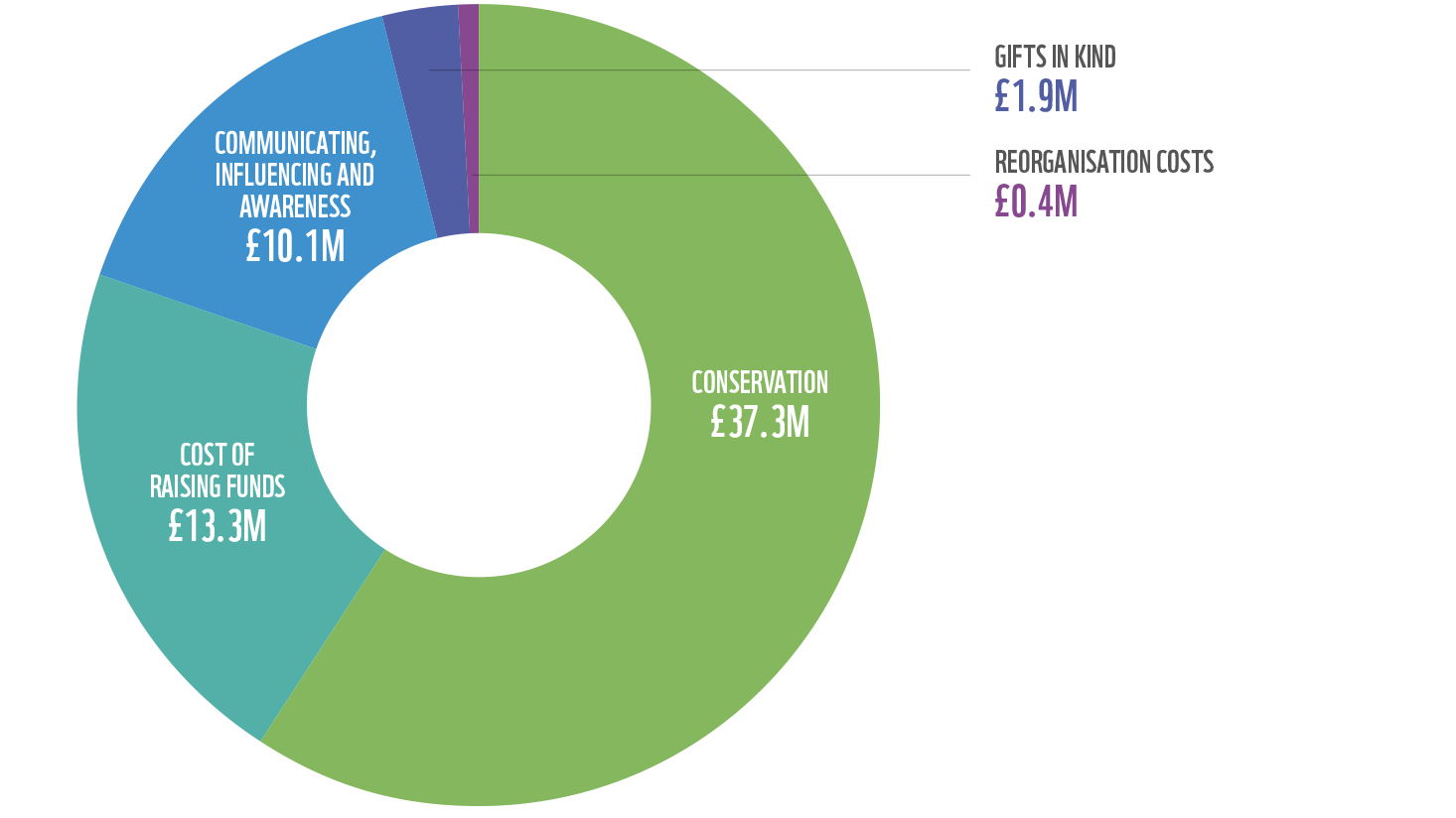 8%
This year we increased the amount we spent on conservation by nearly 8%
Thanks to the incredible generosity of our supporters, we've raised a phenomenal £71.1 million this year. It's a fantastic 13% increase on the previous year's total income figure, helped by a substantial rise in income from legacies.
It's the greatest amount we've ever raised. And it's allowed us to spend nearly 8% more on conservation than we did in the previous year.
As well as the vital support from individuals, our corporate partners also remain enormously valuable to our work. They help us to drive positive transformational change and to reach new audiences. And they provide funding for our conservation programmes. We've continued to work with Alpro, HSBC, John West, MBNA, M&S and Sodexo.
During the year we launched new partnerships with Coca-Cola and SABMiller that focus on water stewardship, and a new partnership with Pentland to engage employees. We're enormously grateful to Sky for its extensive support of Earth Hour through adverts on its channels, as well as an evening of programming that reflected the aims of Earth Hour. Our 'Farewell to the Forests' campaign with Unilever has inspired consumers around the world to protect trees.
We're grateful, too, for the support we've had from players of People's Postcode Lottery. Funding has grown really substantially from them – to £2.4 million. This huge boost has allowed us to invest in securing the survival of rhinos and turtles in east Africa, as well as our work in the UK to tackle climate change and to engage with young people.
People have shown their support for us in many other ways as well. They've added their names to boost our campaigns. They've joined our many events, including Earth Hour. And they've swum, cycled and run their socks off in many challenging sporting events as part of Team Panda.
We've also reached more than 1.6 million followers across our social media platforms. This excellent result was helped by some wonderful content this year, including a film featuring our global ambassador Sir Andy Murray and Kevin Spacey. The duo raised awareness of (and donations to) our work to double wild tiger numbers.
Every kind of support you give us is vital to our work. Our huge thanks to everyone who's given so much to WWF this year.